TUPAN 300
Tupan RC 300 VTOL
The Tupan RC 300 VTOL is a quad rotor VTOL aircraft with an electric propulsion, with a maximum speed of 93 mph (150 km/h).
Tupan is using the latest technology in aircraft construction such as:
Navigation camera image and data analytics;
Inertial system with redundancy of control sensors and navigation indicators;
Manual flight with stability control;
Communication bus for future deployments of other accessories;
Data telemetry for tracking in-flight data of route, sensors, battery status, altitude and speed;
Carbon fiber composite materials.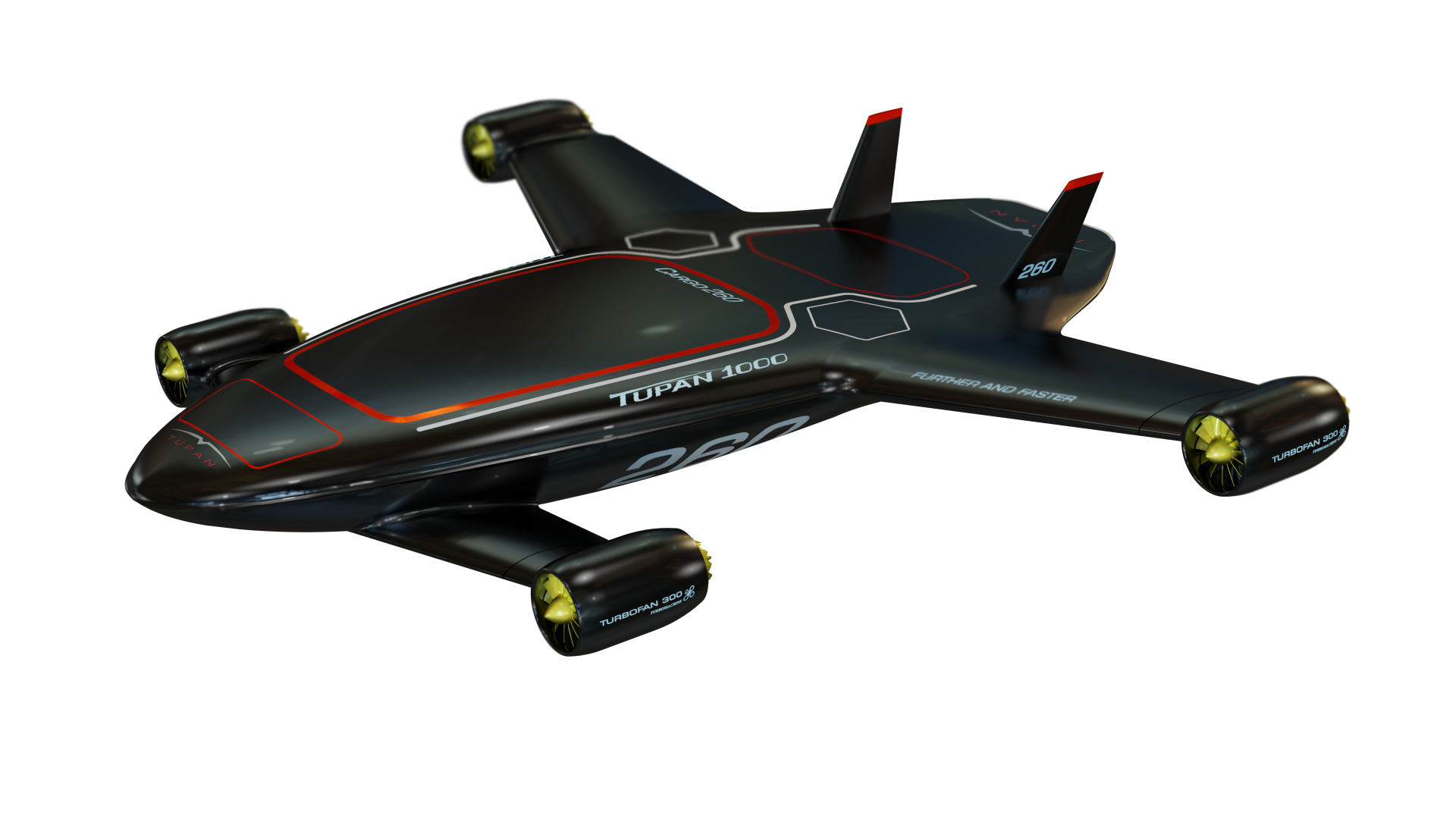 Benefits Of Using Carbon Fiber Composites In Aircraft Manufacturing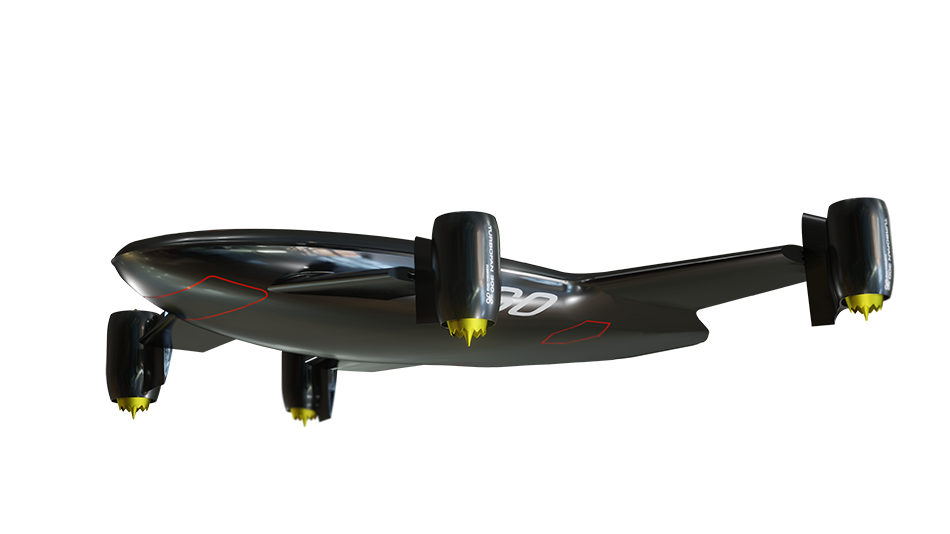 The growing significance of carbon fiber composite materials in the aviation industry has facilitated the designing of high-performance, reliable and economical aircraft, improving efficiency, lower battery consumption and minimizing direct operating costs.
Tupan RC 300 VTOL general specifications
Aircraft type
RC model airplane, canard quadcopter VTOL with electric
propulsion.
Dimensions
Wingspan: 1970 mm
Length: 1800 mm
Weight and Payload

Maximum takeoff weight: 25 Kg
Payload capacity: (VTOL mode): 2,0 Kg
Payload capacity: (conventional mode): 8,0 Kg
Flight Characteristics

Maximum speed: 93 mph (150 km/h)
Flight time: 3 min (VTOL mode)
Flight time: 10 min (conventional takeoff mode)
Power
Battery type: LiPo
Battery cells: 14 S
Battery capacity: 10900 mAh
Propulsion
Propellers: 4 ducted fans (wingtip propulsion aircraft)
Power supply: Battery pack electric
Fuselage and wings: Carbon fiber composite
Front wing tipy: Canard wings
Landing gear: Yes
Tolerances
Maximum takeoff/landing wind** 9 m/s (33 Km/h)
Maximum wind in cruise flight ** 14 m/s (50 Km/h)
Maximum precipitation Drizzle
Operating temperature Between – 20 and +55 Celsius
Maximum flight altitude 13.000ft (4000m)
All flight characteristics are based on optimized settings at sea level
** These values assume 90% battery usage, low wind velocities conditions and vertical takeoff and landing at sea level.
Do you need to speak to an expert?
Contact our commercial department and request more information.