Beholding the Worldwide Cargo transportation
It is a HSVSTOL unmanned aerial vehicle capable of carrying out multi-mission in the civil and military fields, operating under low or at high flight speeds due to its versatile propulsion options – Turbofan, propeller or EDF.
HSVSTOL – High Speed and Vertical/Short Take-off and Landing.
EDF – Electric Ducted Fan.
THE NEXT WAY OF CARGO TRANSPORTATION BETWEEN CITIES AND COUNTRIES

The proposal of this project aims at a paradigm shift in cargo transport worldwide: today, a service carried out by trucks, trains and ships (cheap, but slow) or planes (fast, but expensive), by a new autonomous air cargo service – TUPAN (fast and cheap).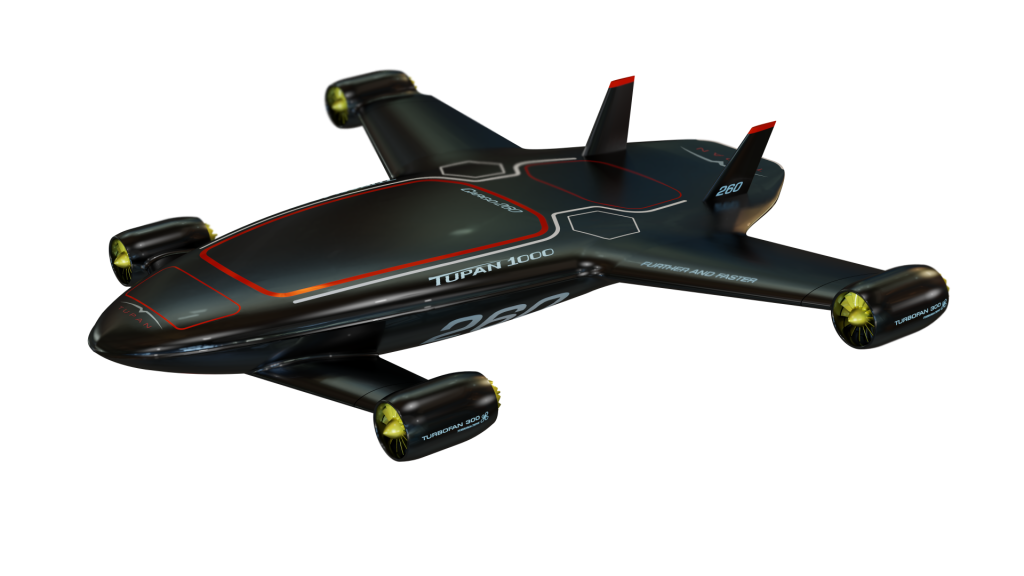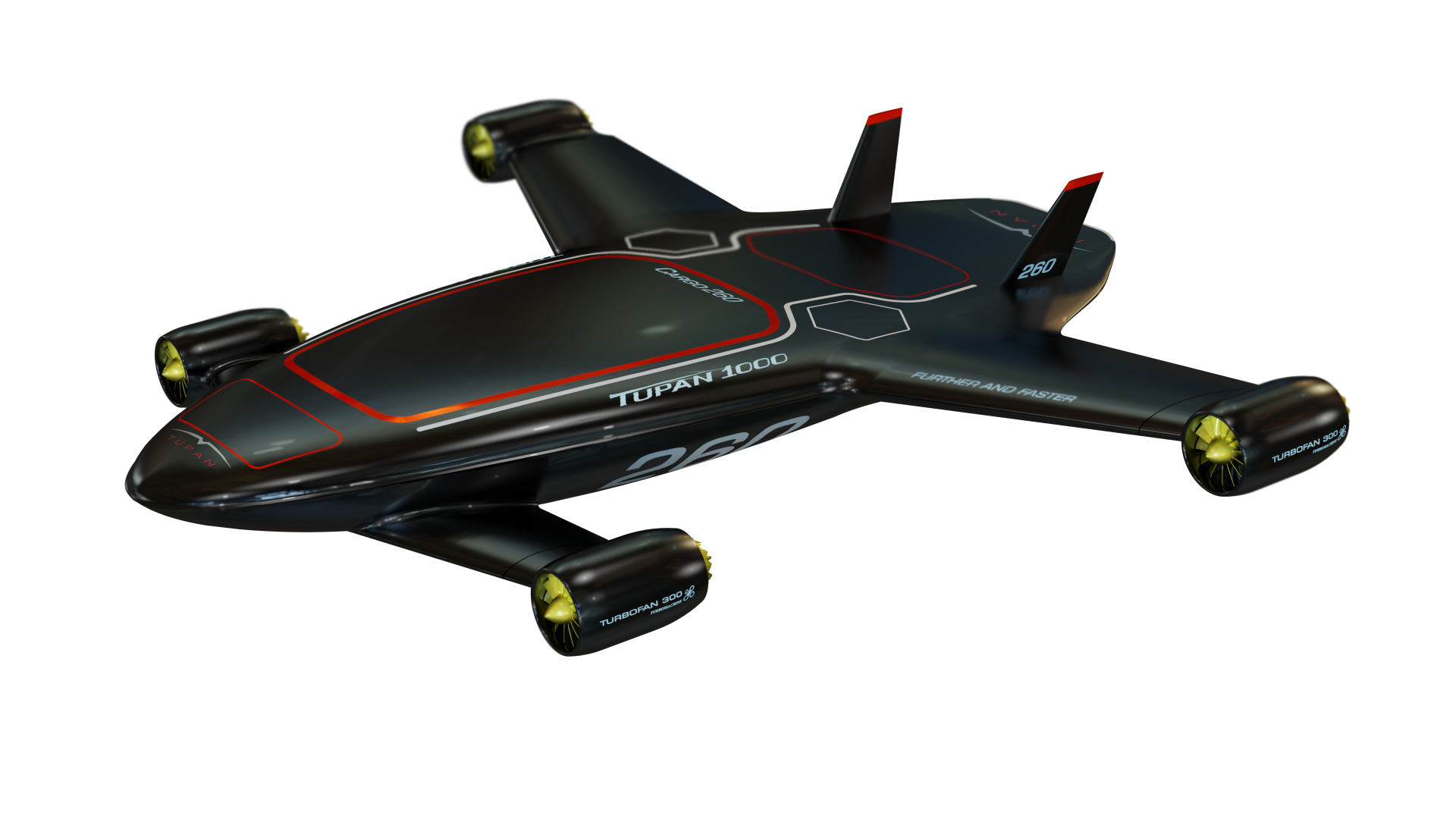 Long range with high load capacity

Lower fuel consumption in cruise flight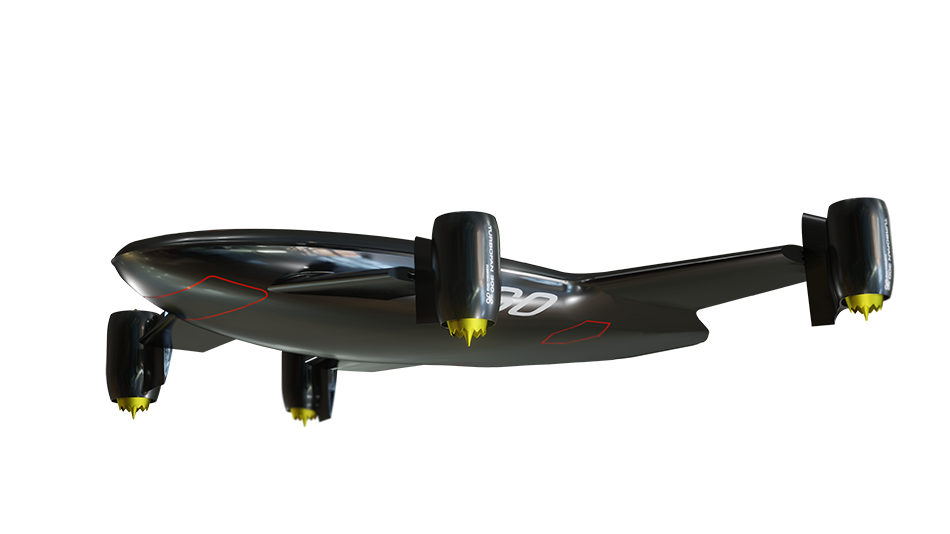 High autonomy and speed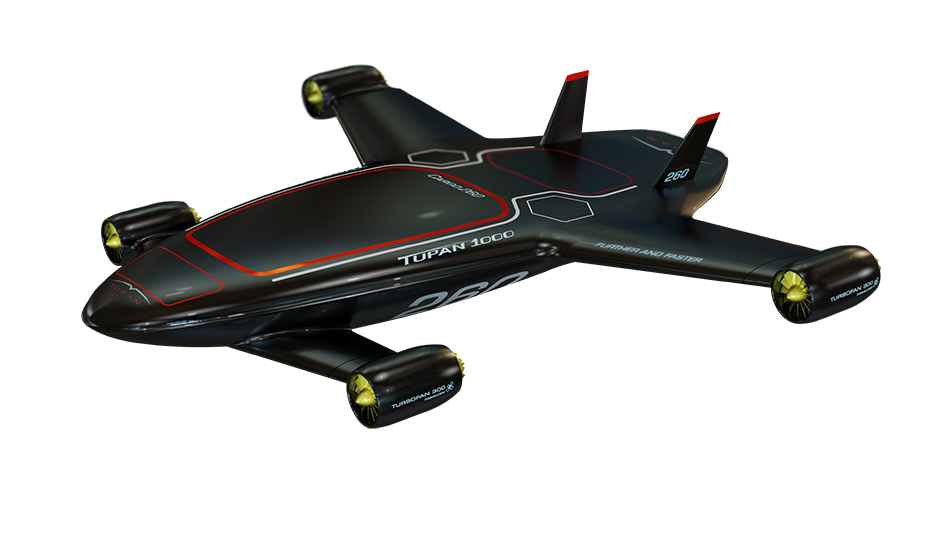 HSVSTOL
Patent Application: BR 30 2020 004758 3
Patent Application: PCT/BR2020/050388
Patent Application: PCT/BR2022/050152
Do you need to speak to an expert?
Contact our commercial department and request more information.